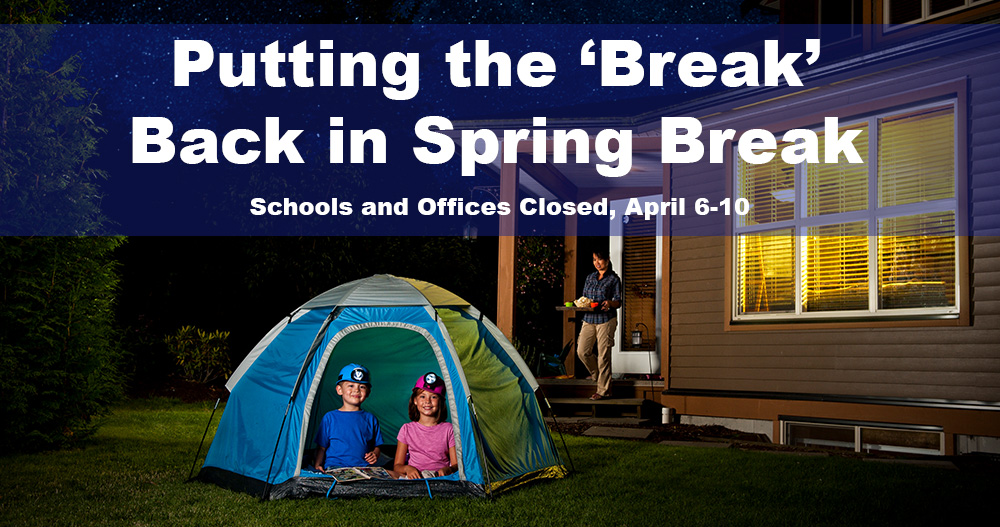 That beach vacation or camping trip may have to wait. But Utah's stay-at-home directive doesn't mean we can't enjoy a little downtime.
In support of continued efforts to flatten the COVID-19 curve, Canyons District is closing all school buildings and the District Office for Spring Recess, April 6-10. Students will have a week-long break from the daily demands of learning, as they would normally this time of year. We'll also be pausing the curbside delivery of free lunch and breakfast.
"Families are shouldering a lot right now. We know many parents were counting on a break from the stresses of monitoring their children's online school work while juggling jobs and household duties," says Canyons Superintendent Dr. Jim Briscoe. "Employees who have been putting in extra hours to disinfect school buildings, package sack lunches, check out computing devices and build at-home learning modules, could also use this time to rest, reenergize and reconnect with families."
Teachers will return to overseeing their virtual classrooms Monday, April 13, at which time distance learning and grab-and-go meals will resume.